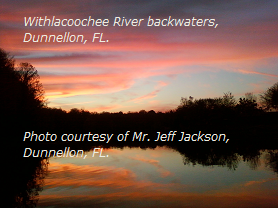 "We love "small town" life in Dunnellon where we call home . . . and there's some great people around here too."
Terry & Cara Bowers
Through the years Bowers Heat & Air has earned a reputation as an honest air conditioning company and we take great care to keep it that way. We have gained a solid foundation of loyal customers who trust us and have referred their friends and family to us.
"Our company is proudly powered by Faith + Sweat"
Cara Bowers – Co-Owner, Vice President,
Bowers Heat & Air license number CAC1813249
Our Core Values
Honesty, Integrity & Accountability (our foundation)

Respect for Others (The Golden Rule)

Open & Honest Communication
Exceed Customers' Expectations

Innovative Solutions to Improve Our Performance
Our Mission
Bowers Heat & Air will strive to provide our customers with quality air-conditioning and heating products, efficient reliable HVAC service and do so in a professional and friendly manner.
Bowers Heat & Air will protect our customers from unethical practices in our industry by offering services and products that will meet their needs honestly and at a reasonable price.
Bowers Heat & Air will strive to employ professional, quality-minded people that are ethical, courteous and who will work together as a team in our aim to exceed our customer's expectations.
Call today for heating or cooling services in the Dunnellon, FL area!
Give us a call at 352.489.3917 for your heating and cooling service needs. Whether you need an immediate AC repair, a scheduled tune-up, or a new heat pump, trust Bowers to provide friendly, professional service you can count on!